By Advanced Cosmetic And General Dentistry
October 23, 2021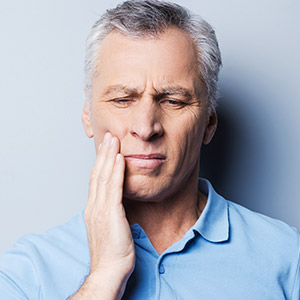 Advanced decay doesn't necessarily mean it's curtains for an infected tooth. Millions of teeth in that condition have been saved by a tried and true procedure called root canal therapy.
Although they may vary according to the complexity of a case, all root canal procedures share some similarities. After numbing the tooth and gum areas with local anesthesia, the procedure begins with a small hole drilled into the tooth to access the infected pulp and root canals, tiny passageways inside the root.
The dentist then uses special instruments to clear out infected tissue from the pulp and canals, followed by thoroughly sanitizing the resulting empty spaces. This is followed with filling the pulp chamber and root canals with a rubber-like substance (gutta percha) to seal the interior of the tooth from further infection. Later, the dentist typically crowns the tooth for further protection and support.
Root canals have become the standard treatment for teeth with advanced decay. There are, however, some circumstances where performing a root canal isn't a good idea. For example, a previously root-canaled tooth with a crown and supporting post. A dentist would need to fully disassemble the restoration to gain access into the tooth, which could significantly weaken it.
But there may be another option if a standard root canal is out of the picture: a surgical procedure performed by an endodontist (a specialist in interior tooth treatment) called an apicoectomy. Instead of drilling through the tooth crown, the endodontist accesses the tooth root through the adjacent gum tissue.
Like a traditional root canal, the procedure begins by anesthetizing the tooth and surrounding gums. The endodontist then makes a small incision through the gums to expose the diseased tissues at the tooth's root. After removing the infected tissue and a few millimeters of the root tip, they place a small filling to seal the end of the root canal against infection and suture the gum incision.
This is a specialized procedure that requires the state-of-the-art equipment and advanced techniques of an endodontist. But it does provide another possible option for saving a diseased tooth that might otherwise be lost.
If you would like more information on treatments for tooth decay, please contact us or schedule an appointment for a consultation. You can also learn more about this topic by reading the Dear Doctor magazine article "Apicoectomy: A surgical Option When Root Canal Treatment Fails."
This website includes materials that are protected by copyright, or other proprietary rights. Transmission or reproduction of protected items beyond that allowed by fair use, as defined in the copyright laws, requires the written permission of the copyright owners.